Scarborough Personal Trainer
Our personal trainer Scarborough help you take your fitness to the next level and see better results. Our team of personal trainers helps you overcome the obstacles that may cause trouble in achieving your fitness goals and becoming your best self. No matter what your needs or fitness goals are, you can seek guidance from our certified best personal trainer Scarborough. Call Us Today To Schedule a Free One-on-One Fitness Consultation!
Contact us
Looking for personal trainers who can bring the gym experience right to your doorstep? Our dedicated team is here to provide exceptional in-home training. We understand the importance of personalized attention, which is why our certified and experienced trainers will work with you one-on-one in the comfort of your own home.
Our top priority is tailoring your workout to meet your unique needs and fitness goals. Our trainers will carefully design a program that suits you perfectly, ensuring you achieve optimal results. Worried about equipment? Don't be! We'll bring any necessary equipment with us, sparing you the hassle and expense of purchasing extra gear.
By signing up for our at-home training program, you'll enjoy the countless benefits of individualized attention and support. Our trainers will be solely focused on your progress, guiding you every step of the way. You'll receive expert advice, encouragement, and accountability to help you stay on track and exceed your expectations.
Safety is paramount to us. We understand the importance of proper form and technique to prevent injuries. Rest assured, our affordable personal trainer Scarborough will create a safe workout environment and ensure that you perform exercises with correct form. Your well-being is our utmost concern.
Ready to take the leap towards a healthier, fitter you? Contact us today to book your in-home personal training Scarborough sessions. Let us bring the gym experience to you, making your fitness journey convenient, effective, and enjoyable. Your dream body and improved well-being are just a call away.
Personal training Scarborough
We offer full service and personal training on the go for any needs, both in personal fitness and nutrition. We cater to those with a busy lifestyle and have a practical and efficient approach to our training.
We work around your busy schedule. Available 7 days a week!
Detailed fitness plans.
All of our trainers are certified.
Help you prep easy healthy meals.
Packages- work with our Nutritionist.
Packages include meal plans.
Lifestyle coaching and living up to your potential.
Unlimited support around the clock!
The Benefits of Exercising with Our Personal Trainers
Accountability and Motivation: Our in-home personal trainer Scarborough serve as your trusted partners, providing the motivation and guidance you need to stay committed to your fitness journey. They hold you accountable for your progress, pushing you to surpass your limits and achieve new milestones.
Proper Technique and Injury Prevention: One of the significant advantages of working with our trainers is their expertise in proper form and technique. They will guide you through each exercise, ensuring that you perform them correctly and minimize the risk of injuries. Correct form not only maximizes the effectiveness of your workouts but also helps you maintain a strong and healthy body.
Customized Workouts: Forget about generic workouts! Our personal trainers in Scarborough create customized exercise routines that address your specific strengths, weaknesses, and goals. By tailoring the workouts to your unique needs, they ensure that you make progress effectively and efficiently.
Nutritional Guidance: Exercise alone is not enough to achieve optimal fitness. Our cheap personal trainer Scarborough also provide valuable nutritional guidance, helping you make informed choices that support your fitness goals. They educate you on the right balance of macronutrients, portion control, and healthy eating habits to fuel your body and enhance your performance.
Why our personal trainer in Scarborough?
Are you ready to take your fitness goals to the next level? Our personal fitness trainer Scarborough is here to help you achieve optimal results. We understand that personal training is more than just exercise; it's about embracing a holistic approach to wellness. With our highly skilled and experienced trainers, we go beyond the conventional fitness routine to examine all aspects of your lifestyle and create a customized fitness program tailored to your unique needs.
Some benefits of exercising with our personal trainer in Scarborough:
improve your performance
Improve overall well-being and fitness
weight loss
The best workouts for osteoporosis
The best pre- and post-natal workouts
injury prevention
How to start?
Tell us what you need
We'll help you find personal trainer in Scarborough. Help us refine your search by telling us your requirements and we'll contact you to help you.
Receive free consultation
You'll receive free consultation from professionals in Ontario. Fill out the feedback form on our website. We will select the best personal trainer Scarborough!
Choose your Personal Trainer
Pick from some of the best affordable personal trainer Scarborough. With easy access to reviews and direct contact with Personal Trainers, you can be confident with your choice.
Testimonials
Our Happy Clients
Robert Nixon
This is the best personal fitness trainer Scarborough! The classes are superb (and tough!) and the personal training is really tailored to help you achieve your goals. Personal trainer in Scarborough really care about your fitness and will make sure they do everything they can to get the best from you!
Evelyn Reeves
These workouts have helped improve my physical strength as well as my balance and flexibility. I feel stronger and healthier than ever. I have never felt or looked better and it's all thanks to the Scarborough personal trainer team.
David Brody
I have been a member for nearly 2 years and the training is second to none! Absolutely fantastic and all sessions are tailored to the individual. If that wasn't enough the attitude is warm and friendly. highly recommended
Steven Lachance
I never thought I would ever enjoy something as much as im enjoying barbelles. I'm achieving things that I never thought possible. I feel stronger, fitter and healthier. Personal trainer Scarborough is so encouraging, it makes you want to try harder. I feel more confident and im noticing the difference in myself. Thank you for all your support.
Debra Martinez
I wanted to get fit, what I found was a really enjoyable experience with who are very friendly Scarborough personal trainer who are fab at what they do. I love the flexibility of classes and the support I receive, I am losing weight and getting fitter so it's a win win. My only regret is that I didn't start sooner.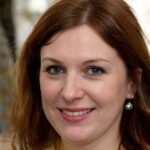 Mary MBrumley
Joining personal training Scarborough is one of the best things I've done. Each workout is tailored to each individual based on their ability and goals meaning the BEST results are achieved. I've never met such a friendly personal trainer. Scarborough personal trainer are exceptional coache, recommend.
Trainers
Scarborough Personal Trainer Team
Andre
Scarborough fitness coach for seniors
As a personal trainer with 20 years of physical fitness training experience, including endurance training leadership in the British Army, I enjoy motivating my clients into moving more and get active through organized fitness. My passion lies in seeing clients with low self-efficacy improve through competence and confidence in movement and exercises.
My area of expertise includes weight loss and Mixed Martial Arts Conditioning as a NASM MMA Conditioning Specialist.
Narin
Scarborough female personal trainer for weight loss
I am a dedicated personal trainer with a passion for fitness, backed by my in-depth study of kinesiology and experience in competitive women's soccer. I am committed to helping clients from all backgrounds and abilities achieve their goals by tailoring individualized training programs that maximize their potential, enhance overall well-being, and foster a sustainable and enjoyable fitness journey. Whether you're an athlete or a fitness enthusiast, I'm here to guide and support you every step of the way.
Areas of Expertise:
As a dedicated kinesiology student and athlete, I have acquired extensive knowledge in all aspects of fitness and training. However, my expertise shines particularly in the realms of strength training and endurance. With a deep understanding of biomechanics and physiological adaptations, I possess the skills necessary to design comprehensive workout programs that optimize strength gains and enhance endurance performance.
Emmanuel
Scarborough personal trainer for extreme weight loss
Experienced personal trainer, with over 4 years of training experience, I have worked with both athletes and the general population, tailoring programs to their specific needs. I am passionate about educating my clients on nutrition and empowering them to make healthy choices that align with their daily goals. My training approach focuses on building a strong core, as it forms the foundation for overall strength and stability. Whether you're looking to improve athletic performance, lose weight, or enhance your overall fitness, I am committed to guiding and motivating you throughout your fitness journey.
My area of expertise is building a strong core and functional fitness
Alex
Scarborough online personal trainer
My passion for personal health and exercise along with the love of helping others, combined with my commitment to creating a positive, supportive, and motivating environment will encourage my clients to push beyond their limits and exceed their fitness goals.

What I love most in life, is being in the gym, training, and living a healthy lifestyle. My sole focus is on helping others break their own mental and physical barriers and watching them achieve the goal of being the best version of themselves. Clients' aspiration to become the best they can be in all aspects of their lives begins with their health, which begins in the gym. When you are at your physical peak, it creates a positive domino effect in all areas of life. I want to guide my clients to not only achieve their fitness goals, but their mental, spiritual, and financial ones as well. I will push our clients to be their best inside the gym and watch their lives blossom in ways they never thought possible. That to me is what a personal trainer is all about. We are life coaches, not just personal trainers.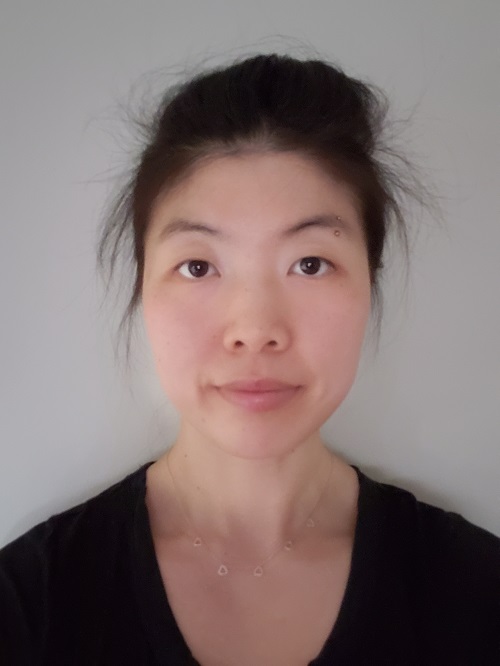 Sophie
Scarborough booty trainer
Hello everyone! My name is Sophie Wang and I am so excited to be working with you on your health, fitness, and wellness goals!
Growing up, I always struggled with extracurricular activities including sports and exercise. I was out of shape and was always chosen last on a team activity. If you are experiencing struggles with weight, exercise levels, lack of motivation, and confidence, I can relate to you and you are not alone.
Whether it is personal training or group classes,I have dabbled with both. My core experience has been through teaching group fitness classes where I work very closely with participants and tailor training programs for them. I have also helped friends and family get started with their fitness goals and provided plenty of support.
I am very passionate about helping you achieve your health and fitness potential. I would love to see you succeed in your goals and sustain permanent changes in lifestyle habits.
Areas of Expertise
HIIT, bodyweight training, small group training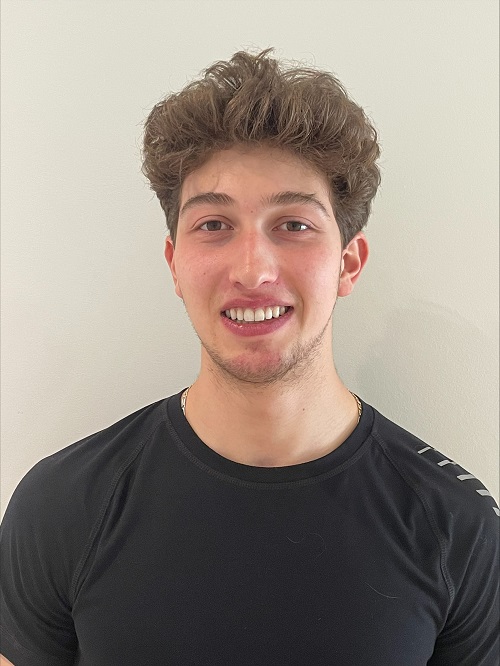 Corey
Scarborough male personal trainer
As a personal trainer, my passion lies in the perfect combination of strength, flexibility, and the joy of movement. What sets me apart is my love for handstands, gymnastic moves, and lifting heavy weights. I believe in training the body to move efficiently and powerfully in real-life situations, incorporating functional movements and dynamic exercises. Let's embark on a transformative journey, unlocking your full potential and helping you live life to the fullest.